News
Coconnex becomes a member of IEIA
We are glad to announce that we have become a member of Indian Exhibition Industry Association (IEIA), a trade association representing tradeshow organisers, contractors and suppliers of goods and services to the exhibition industry. Coconnex is a chosen event technology services supplier more...

---
Coconnex launches Augmented Reality services in association with Visyonr at Confex
Coconnex launches Augmented Reality Services in association with technology partner Visyonr at International Confex in London on 1st - 2nd March 2017. Coconnex the branded engagement technology specialist help organiser's increase participant engagement, achieve more sales and more...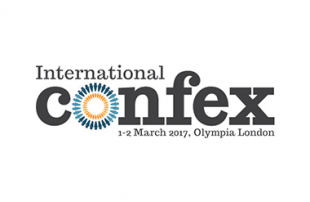 ---
BVE: UK's Leading Entertainment and Media Tech Event
BVE is the UK's leading Entertainment and Media Tech event, with a 20-year history dedicated to the broadcast, production and post-production sectors is taking place at Excel, London from 28th Feb to 2nd March. It attracts more than 15,000 visitors who attend to discover and learn more...

---
{{ obj.title }}
---