News
ECOC 2017: the largest optical communications event in Europe
Coconnex powers this year's European Conference and Exhibition on Optical Communication (ECOC), organised by Nexus Media Events with a fully integrated solution using various modules from our product portfolio, customised and configured for Nexus Media's unique business processes and more...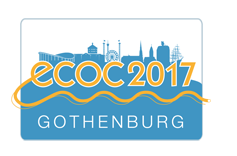 ---
Coconnex collaborates with Soccerex Global Convention 2017
Soccerex once again teams up with Coconnex for this year's Global Convention event. Soccerex Global Convention which is a conference and an exhibition event is powered by the Coconnex online Exhibitor Manual and Interactive Sales Floor Plan which are fully integrated with Salesforce resulting in more...

---
Cohezia Group's Chairman, Chandresh Pala to speak at the Startup Grind Event in Bali
Cohezia Group's Chairman, Chandresh Pala will be speaking at this year's Startup Grind event held on 16th August 2017 at Bali. Chandresh is an entrepreneur, investor and mentor for fast growth businesses and entrepreneurs. Startup Grind is a global startup community designed to more...

---
{{ obj.title }}
---