Coconnex Floor Plan Hub
---
Coconnex Floor Plan Hub is for the Event Organisers who are looking to increase sales efficiency and maximise revenues.
Our services are designed to enable Event Organisers to enables faster exhibition stand sales, increase visitor footfall, streamlines operations and improves communication between all parties.
Unlike other competitors, the Coconnex Floor Plan Hub has easy acceptance and usage across user groups and no legacy software issues. Our Integrated, business driven approach results in smoother collaboration and engagement.
Highlights
Visual engagement and collaboration through the core features (split/merge/book).
A consultancy driven approach that enhances business processes.
Works seamlessly and intuitively across all digital platforms.
Service levels are guaranteed through an established and comprehensive Service Level Agreement.
Integration with third party CRM, payment processing, accounts and registration.
Includes proposal management, on-site rebooking and self serviced online sales, and a strong exhibitor-visitor connect.
Sales View
---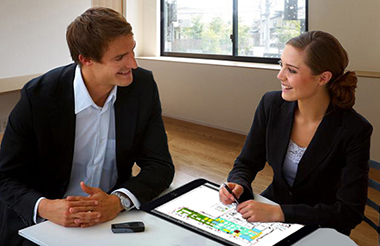 Sales View allows sales users to:
Interactively manage the exhibition floor plan from any location.
Always have a completely up to date plan with a real time view.
Use the interactive floor plan on-site to ensure accurate, up to date information.
Sales user can easily:
Search for relevant stands.
Create and send bespoke proposals in a few clicks.
Improves and accelerates the exhibition sales process.
Operations View
---
Operations View allows operation users to:
Add important stand attribute data to the floorpan to help the build and breakdown process.
Communicate effectively with sales, marketing and operations teams.
Provide a single up-to-date visual point of reference for all show contractors, suppliers and exhibitors.
Operations user can:
Quickly and easily update status information through a visual interface.
View real time status of the build progress and actions needed.
Find potential show floor issues earlier and therefore take action to resolve.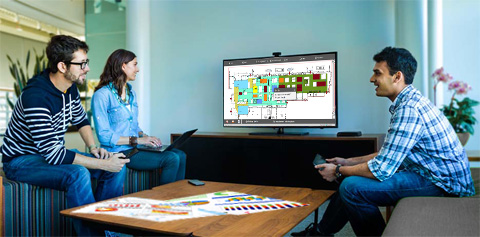 Exhibitor View
---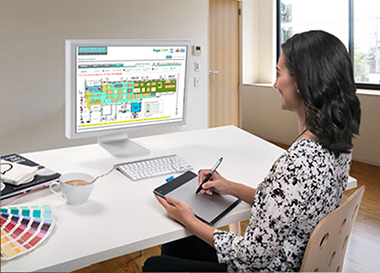 Exhibitor View allows exhibitors to:
Visually select ideal stand location and size on the floor plan from any location.
Access and complete all relevant forms and place orders through single interface.
Search for relevant stands.
Reserve or Book stands on the interactive floor plan in few clicks.
Enables organiser to:
Manage all exhibitors through administrator menu system.
Send different types of documents (Contract, Invoice, Receipt, etc.) to exhibitors quickly and easily.
Visitor View
---
Visitor View allows visitors to:
Request meetings or information from exhibitors.
Interactively plan their event visit.
Identify relevant seminars from an intuitively selected list.
View seminar details and add to schedule.
Exhibition visitor can easily:
Search for exhibitors by sector, location or other criteria.
View exhibitor profiles, shortlist relevant exhibitors and send appointment requests.
Create a personalised schedule with floor plan highlighting selected exhibitors and seminars.
Download their personal plan to their calendar or mobile device.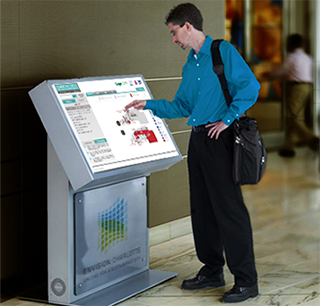 Exhibitor Management
---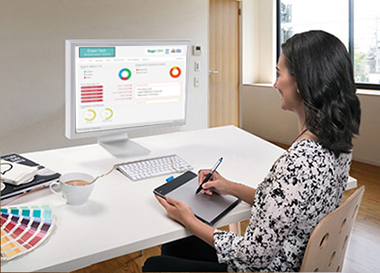 Coconnex's Exhibitor Management Module will provide your Exhibitors with unrivalled levels of support throughout the show cycle. Ensuring that all forms are completed online, all opportunities are highlighted to your exhibitors whilst requiring no additional resourcing from your busy team.
Electronically manage all of your exhibitor fulfillment.
Exhibitors can complete all forms online.
Exhibitors receive email alerts.
Online Exhibition Manual
Manage stand components and services
Integrates with CRM, Accounting and Payment Gateway
Exhibitor Directory
---
The Online Exhibitor Directory increases your efficiency and monetising opportunities by providing enhanced brand visibility to exhibitors who can show up their products more effectively.
Exhibitor Directory allows exhibitors to:
Create and manage monetising packages.
Carry out instant revenue collections with online payments.
Get instant data feed for populating print catalogue template.
Access the user friendly interface for exhibitors which are self manageable.
Get seamless integration with the event website, Exhibitor Manual, Floor Plan and many more products.
Obtain ready to install framework with flexible configuration options.
Import data automatedly using middleware interfacing with CSV, XML, SalesForce or other sources.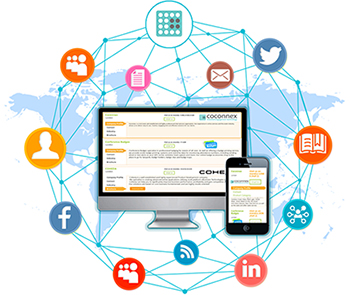 Exhibitor Online Registration
---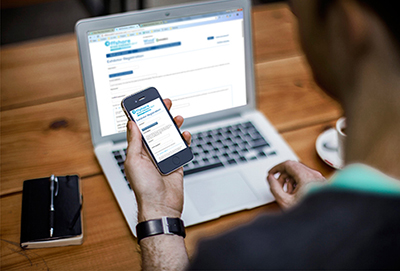 Coconnex's Exhibitor Registration module is designed with the entire event life cycle in mind. It automates and hugely simplifies pre, during and post event activities involved in the registration process.
This module streamlines the most complex event registration processes, combining advanced functionality with extreme user-friendliness. Comprehensive yet simple forms allow each type of event participant to register online in quick and easy steps without feeling overwhelmed and lost. This decreases dropout rates dramatically.
The registration module and underlying system facilitates each user to select from different event packages and create their own schedule, therefore reducing overhead and costs for organisers.
This module helps maximise your staff's productivity as it automates several mundane and time-consuming tasks like offline registration, invoicing and report generation. The event organiser can approve or withhold the registrants and hence keeps total control over the entire registration process.
More highlights:
Customised online registration pages as part of your event website
Sends confirmations automatically using Auto Emails, saving time and effort
Fully integrated with online payments
This module can be integrated with your CRM and Accounting system
Creates up-to-the-second registration reports