Testimonials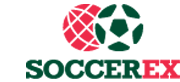 Soccerex
"The exhibitor online system for Soccerex is one of the most effective systems we have used. It does exactly what is required and provides all the relevant information for us to manage and deliver exhibitor orders successfully."
James Barnett, Sales Manager, DB Systems
---

MMI India Pvt. Ltd.
"As one of the leading trade fair organizers in India, it is our endeavor to facilitate a smooth and professional experience to our exhibitors for their participation. Using Coconnex' web-based exhibitor-manual-services has helped MMI India's operations team to focus on planning the operational side of the show and to concentrate on their core activities. The whole coconnex team was very professional and supportive and we were able to implement the new solution as per our requirement."
Katharina Schlegel, COO, MMI India Pvt. Ltd.
---

Soccerex
"A big thanks to all the Coconnex team who were extremely supportive in developing a clean and effective Networking Tool for our event. They were quick to respond to any queries we had and issues that arose were also solved promptly. We look forward to continuing to work with Coconnex in the future."
Eloise Payak, Registration Executive, Soccerex
---
{{ obj.title }}
{{ obj.provider }}
---