Testimonials

Hyve
"I have found Coconnex to be one of the best digital product suppliers in my many years within the events industry.
The product itself is excellent, but they partner the product with a team for which nothing is ever too much trouble.
The speed with which they react to any requests we have for new innovation or previously unmentioned requirements is outstanding.
They have treated us as a partner in terms of the development of their platform which has allowed us to work closely with them to develop their product into something that is truly designed to be fit for purpose. The whole team ensure they not only understand their product and it's potential capabilities, but also our systems and intentions in order to move swiftly and quickly towards our end goal – every time!"
Ian Solomon, Operations Director
---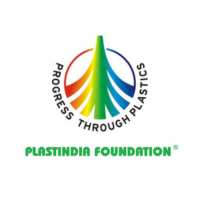 PlastIndia Foundation
"Coconnex was instrumental in making our event a resounding success. With the pandemic disrupting our plans and the venue unable to accommodate our needs, we were left with the daunting task of managing a large-scale event without a fixed floorplan layout. Coconnex stepped up to the challenge, providing us with an online, integrated platform that allowed us to seamlessly manage exhibitor bookings, exhibitor categories, and complex pricing structures.
Their team was quick and flexible, making changes to suit our business needs and delivering an end-to-end solution that included online space booking, an exhibitor manual system, and API integrations. They even automated our reconciliation process, seamlessly integrating with our accounting system to make our lives easier.
Coconnex also helped us meet GST compliance requirements by generating QR code-based e-invoices for all exhibition services offered to our exhibitors throughout the event. This managed the volume of invoices created and made them easily accessible to our exhibitors.
Overall, the Coconnex team went above and beyond to ensure the success of our event. We couldn't have done it without them."
Tarun Marwah, CEO / Secretary General
---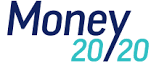 Money2020
"Coconnex's solutions provide several capabilities that support the Sales and Operations of our shows across USA, Europe, Asia & China but, the one that has proven most effective is the integration with Salesforce, giving us a real-time view of our sales performance in an engaging interface. Their products and services help us 'do more with less', by automating time-consuming tasks such as managing space allocations within a single platform, rather than relying on manual brokering and a combination of online & offline updates.
The service aspect of Coconnex's offering doesn't disappoint, either. Their support capability is "always on" and dependable, especially during critical times such as the run up to a show. Knowing we can rely on Coconnex allows us to focus on the show itself and not the technologies supporting it.
Coconnex are more than a supplier. They are a valued business partner who understands our business drivers and provides unconditional support to ensure we are successful."
Mark McCulloch, VP Business Architecture
---
{{ obj.title }}
{{ obj.provider }}
---