Company / Event Profile
The Bett Show is organised by Ascential events. The event takes place at the start of the year and is dedicated to showcasing the best in UK and international learning technology products, resources and best practice. Bett has enabled thousands of educators and practitioners to enhance their knowledge of learning through technology, from early years to higher education. In times where modern learning environments are becoming more mobile and 'learning anywhere' is more of a possibility, Bett gives visitors the opportunity to explore how technology can improve and enhance learning, raise attainment and increase efficiency.
The Bett 2017 show brought together 800+ exhibitors and more than 35,000 educators and decision makers from across the globe for 4 days of unique experience with world class content, education tech innovations and inspiration from the world of education technology.
Coconnex in Action
The Bett team wanted to enable visitors to easily locate exhibitors on the busy exhibition floor, locate key feature areas on an on-site Interactive visitor floor plan allowing them to make the most of their time at the event.
Coconnex provided Bett with an interactive visitor floor plan offline App for giant 65 inch iBoardTouch screens. The App powered 6 of these giant screens installed at key locations on the show floor. Besides the increased visitor experience, Bett team was able to track most searched exhibitors, their visitor footfall and many more useful and insightful analytics.
Besides the Interactive visitor floor plan used at Bett 2017, Bett has been using Coconnex Interactive Floor Plan – Sales View which is fully integrated with their sales CRM to seamlessly manage the exhibition stand sales process in real time, facilitating efficient operations and accelerated exhibition sales. This year saw a lot of re-bookings been made by the Bett Sales team at the event, accelerating their exhibition sales.  
Image: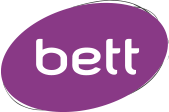 Top text::
The Bett Show is organised by Ascential events. The event takes place at the start of the year and is dedicated to showcasing the best in UK and international learning technology products, resources and best practice. Bett has enabled thousands of educato