Company / Event Profile
TechWorld, hosted by UK Trade & Investment and now in its 6th successful year. TechWorld is the UK's largest international technology event. The event saw more than 450 international investors from 50 countries meet with UK delegates and exhibitors from technology, science and research and development. In excess of 3000 one-to-one meetings were conducted and 45% of UK business attendees expected to generate revenue from international markets as a direct result of the event.
Coconnex in Action
Coconnex was a natural choice for this prestigious event as it is a good example of the latest digital engagement technology created by a pioneering British company. The Coconnex suite supports the complete event lifecycle and also meets UK Trade & Investment's very specific and strict requirements.
An advanced version of the Coconnex Registration module was integrated into the website and incorporated panel review features of delegate and exhibitor event registration applications. The Coconnex Sales View enabled Exhibitors to directly select and book their stands online. The Visitor View allowed delegates to search the exhibition to locate the companies that they needed to see and also highlight feature areas and relevant seminars. As networking was a key element of the event, the Coconnex Networking Accelerator was used by delegates to send messages, set up meetings and to organize their schedule in advance. A Mobile Website Application and SMS messaging feature were also provided for delegates to better manage their visit schedule.
Image: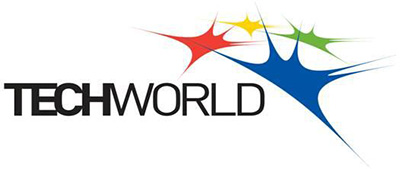 Top text::
TechWorld, hosted by UK Trade & Investment and now in its 6th successful year.